1st Class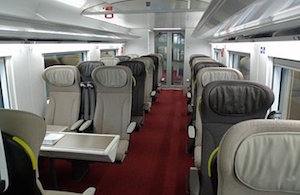 Facilities in the coach
* Free cancellations and unlimited exchanges up to 60 days after departure.

* Boarding guarantee on all of our routes, except trains between the UK and the Netherlands.
* Use of the Business Premier ticket gate, which closes 10 minutes before departure.
* Access to our exclusive lounges for free wi-fi, drinks and a bite to eat.
* A three-course onboard meal designed with Raymond Blanc OBE.
* Book your next ride with our taxi booking service.
2nd Class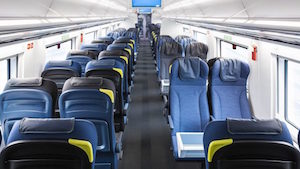 Facilities in the coach
* Arrive at the station 45-60 minutes before departure.
* Great-value travel from city centre to city centre.
* Pick up snacks, drinks and meals on board from Café Métropole, our bar buffet.
* 2 for 1 entry to top galleries and museums in your destination.