Ultimate Guide to Austrian Railways
Traveling through Austria by train is now getting faster and easier. The best way to explore Austria is to travel through magnificent mountain views, lush alpine meadows, historic towns and picturesque villages. Austria is located in the central part of the European continent adjacent to Germany and Italy. It also borders the Czech Republic, Slovakia, Hungary, Slovenia, Liechtenstein and Switzerland. Its train network is well connected to surrounding countries. With a punctuality rate of 96%, ÖBB was one of the most reliable railway operators in Europe in 2018.
Austria's main train service operator is the state-owned company ÖBB, which serves almost the entire country. There are some private railway companies that are not part of ÖBB. In the corridor between Vienna and Salzburg (the most densely populated area of ​​the country), ÖBB's main competitor is the relatively new company Westbahn.
The Austrian Federal Railways (German: Österreichische Bundesbahnen or ÖBB, formerly Bundesbahn Österreich or BBÖ) is the national railway system of Austria and the administrator of the Liechtenstein Railway.
The Austrian Federal Railways was originally established in 1460 and is the oldest railway company in Europe. It was later re-established in 1923 under the name Bundesbahn Österreich, as the successor of the Imperial Royal Austrian State Railway Company (kkStB), but was incorporated during the period. Deutsche Reichsbahn. 1938-1945 Anschluss. It was reformed in 1947, using a slightly different name of Österreichische Bundesbahnen, and it exists in this form.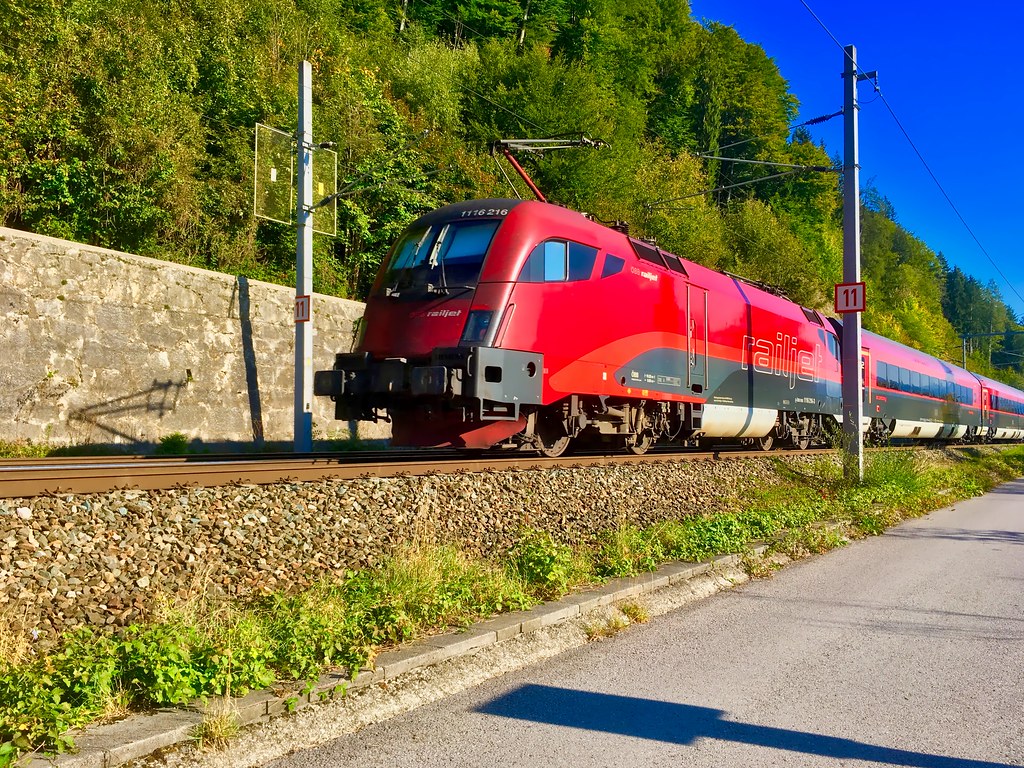 Because Austria is located in the middle of Europe, it actually has the largest railway line coverage in Europe, connecting Western and Eastern Europe and Southern Europe. There are also many models of ÖBB. Among them, the main model is Railjet High-speed Rail.