Ultimate Guide to Sweden Railway
Sweden is the fifth largest European country in Europe and the largest country in Northern Europe. The territory of Sweden is long from north to south. If you start from the southernmost point of Sweden and travel south as long as the territory of Sweden, you will reach Italy. The Swedish railway network is well-developed and covers almost all large and small cities. The railway connects the north and the south. The southern end of the railway can reach Copenhagen, Denmark, and the northern end can reach Navik, Norway. The Swedish train is suitable for passengers who value comfort and speed. Even if it snows, the train will operate as usual. Whether it is traveling between the capital Stockholm, the second largest city Gothenburg, the third largest city Malmo and the Swedish Lapland area, the train can be said to be good. Travellers explore Sweden's most convenient and efficient means of transportation.
SJ X2000 High Speed Train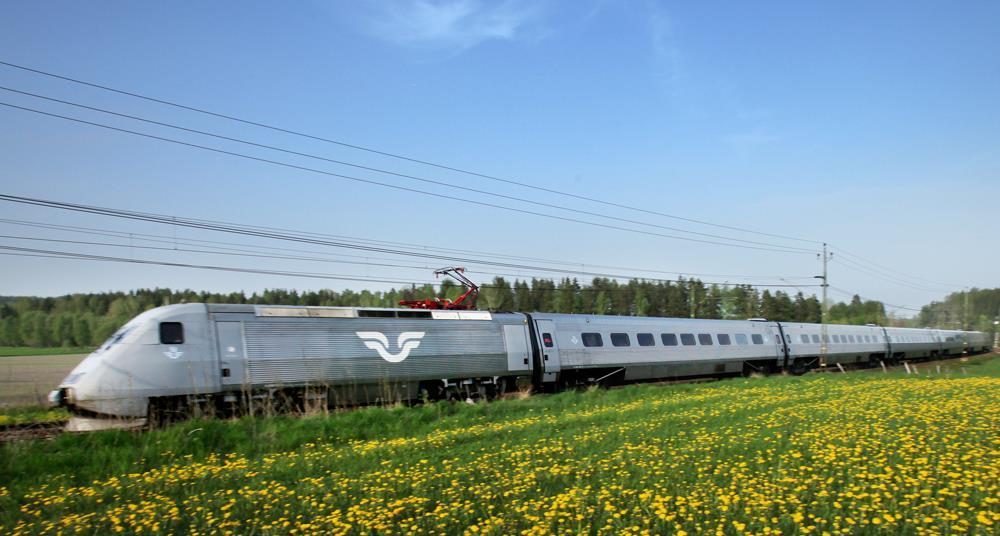 Railway map of Finland and Sweden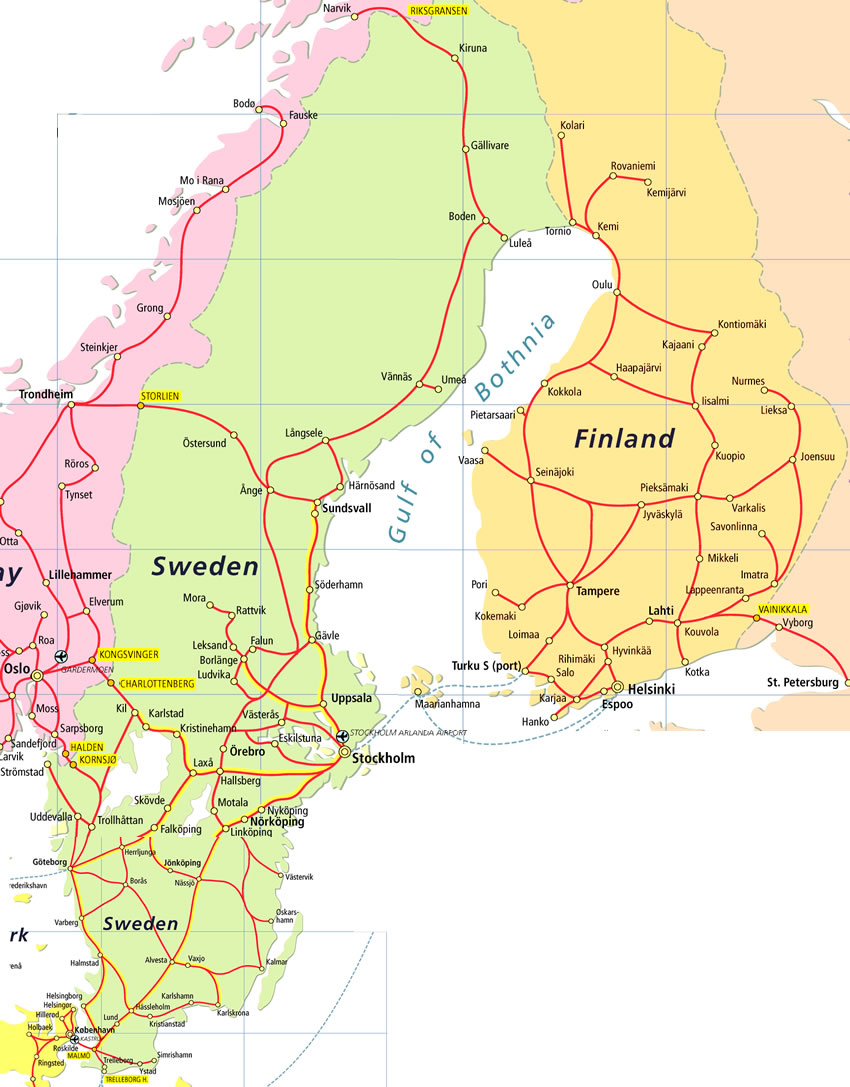 Railway Operators
Most of the Swedish railways are operated by the state-owned company SJ, and passengers almost only take SJ trains. Other major operators include MTR Express, Vy Tåg AB, Pågatågen and Snälltåget. Therefore, compared to most European countries, the Swedish railway network is very simple, making it easier for passengers to buy tickets, ride a ride or use coupons.
Sweden Statens Järnvägar (SJ)
SJ is the largest railway company in Sweden, providing services in cities of all sizes and is the railway company most frequently used by passengers. Its customer service is very complete. Passengers can check with SJ via phone, email, Facebook, Twitter, official website real-time chat and official forum. Passengers can apply to SJ for refunds and compensation in case of train delays. If you take a long-distance route (more than 150 kilometers), the train delay can get 25% of the fare compensation within 60 minutes, and 50% of the fare compensation within 120 minutes. If you take a short-distance route (less than 150 kilometers), the train delay can get 50% of the fare compensation within 20 minutes, 75% of the fare compensation within 40 minutes, and 100% of the fare within 60 minutes. Compensation. In addition, all of the above situations can claim for reasonable food, accommodation and alternative transportation expenses.
Snälltåget
Snälltåget is a smaller railway company in Sweden. It provides services in southern cities at a cheaper fare than SJ. The main route passes through Malmö, Stockholm, Jönköping and Norrköping. The trains have meal cards, day trains and some night trains offer free Wi-Fi, and most trains have power sockets.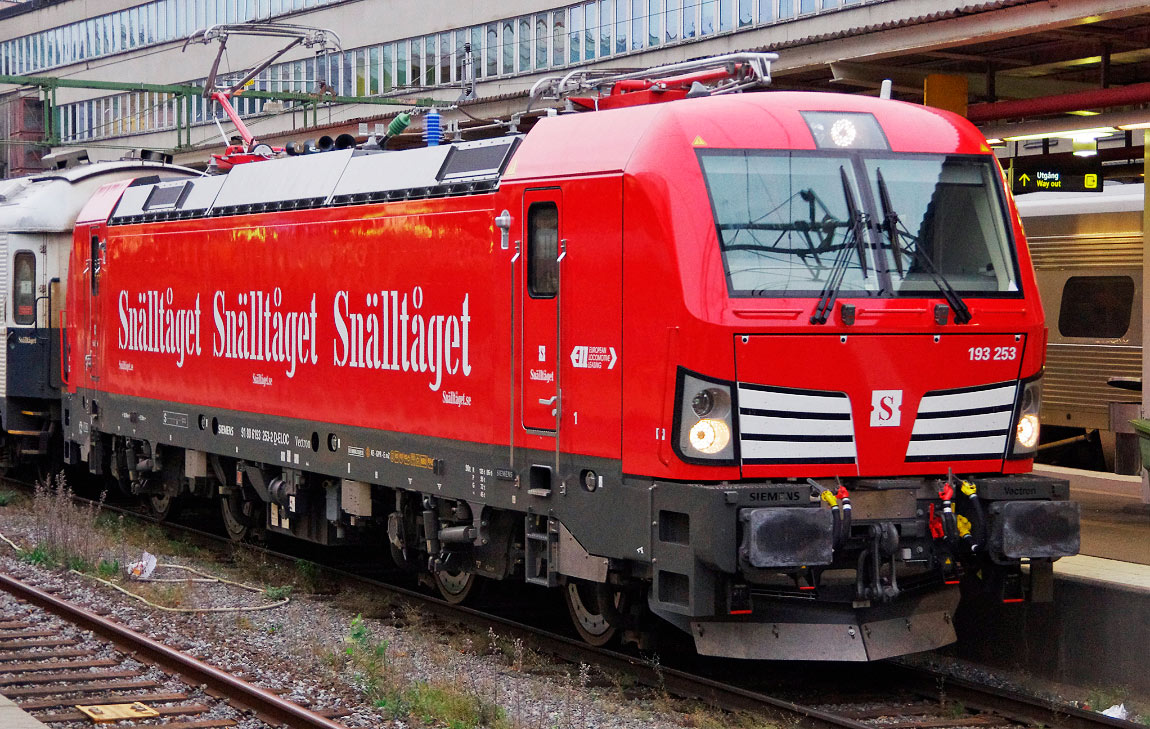 First Class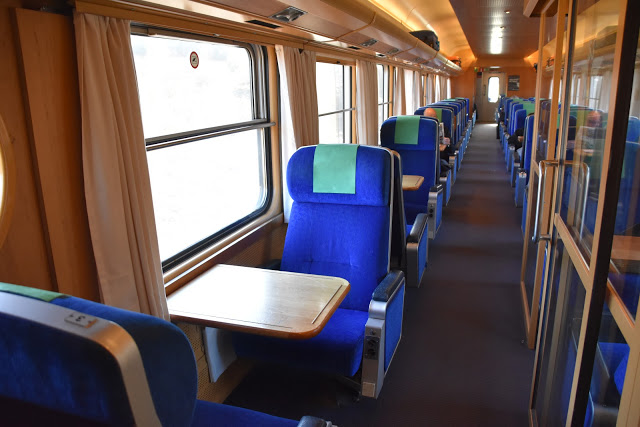 MTR Express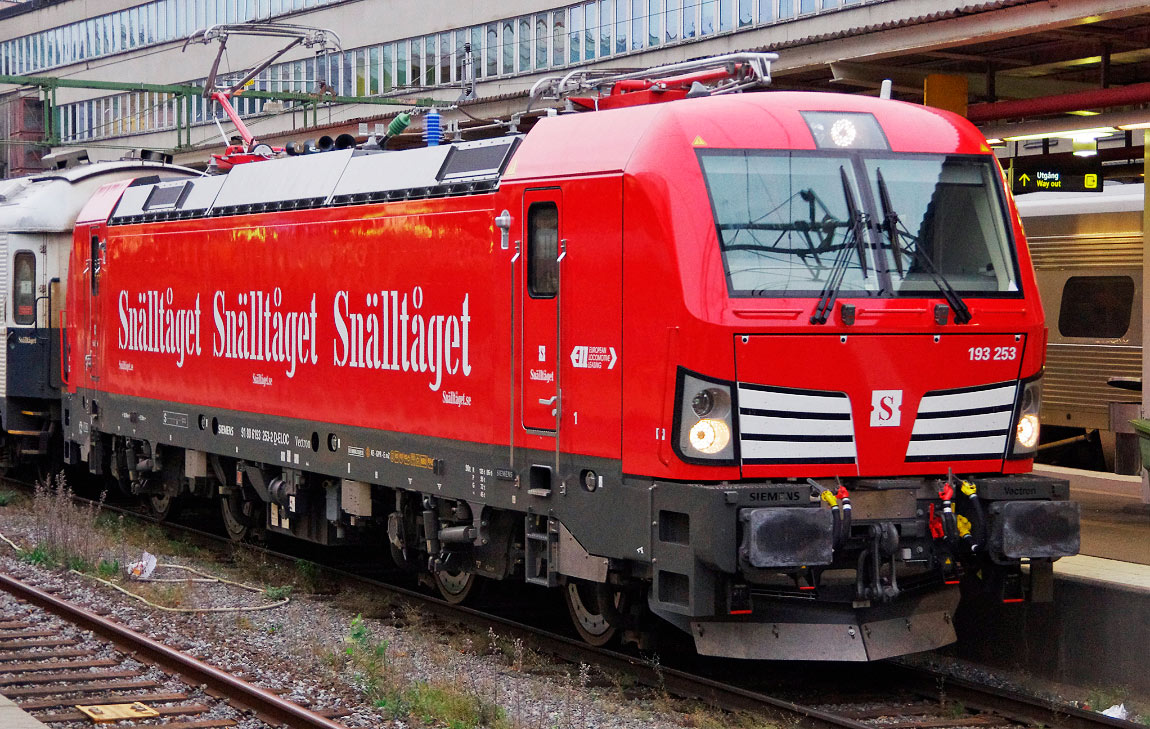 MTR Express operates intercity trains between Gothenburg and Stockholm, providing 90 train services per week, which is more punctual than SJ.
Free Wi-Fi is provided, and first-class seats are used throughout the train.
The basic ticket is FIX, upgrade to FLEX ticket to reserve a seat and refundable service, and then upgrade to 1 CLASS PLUS ticket to provide free meals (including food and drinks), room service, additional seats (adjacent seats) and free newspapers.