Ultimate Guide to China Railway
At the end of 2015, China's railway operating mileage reached 120,000 kilometers, second only to the United States, and the high-speed railway mileage was 19,000 kilometers, exceeding the total mileage of other countries in the world. Cheap and trustworthy railway passenger transportation is one of the most important modes of transportation when traveling within China.
Railway travel can experience the beauty of nature and human engineering wisdom at the same time. Whether you like to travel slowly on the railway, enjoy the slow retreat of the mountains and villages outside the window, or you like the beauty of machinery, you like to use the camera to freeze bridges, tunnels, exhibition lines, locomotives, water signs, visit unknown stations, collect train tickets and platforms ticket. China has the world's second-largest railway network. It has both high-speed rail and modern transportation hubs, as well as classical railway stations, narrow-gauge railways, and even steam locomotives in operation, which is an endless treasure for railway travelers.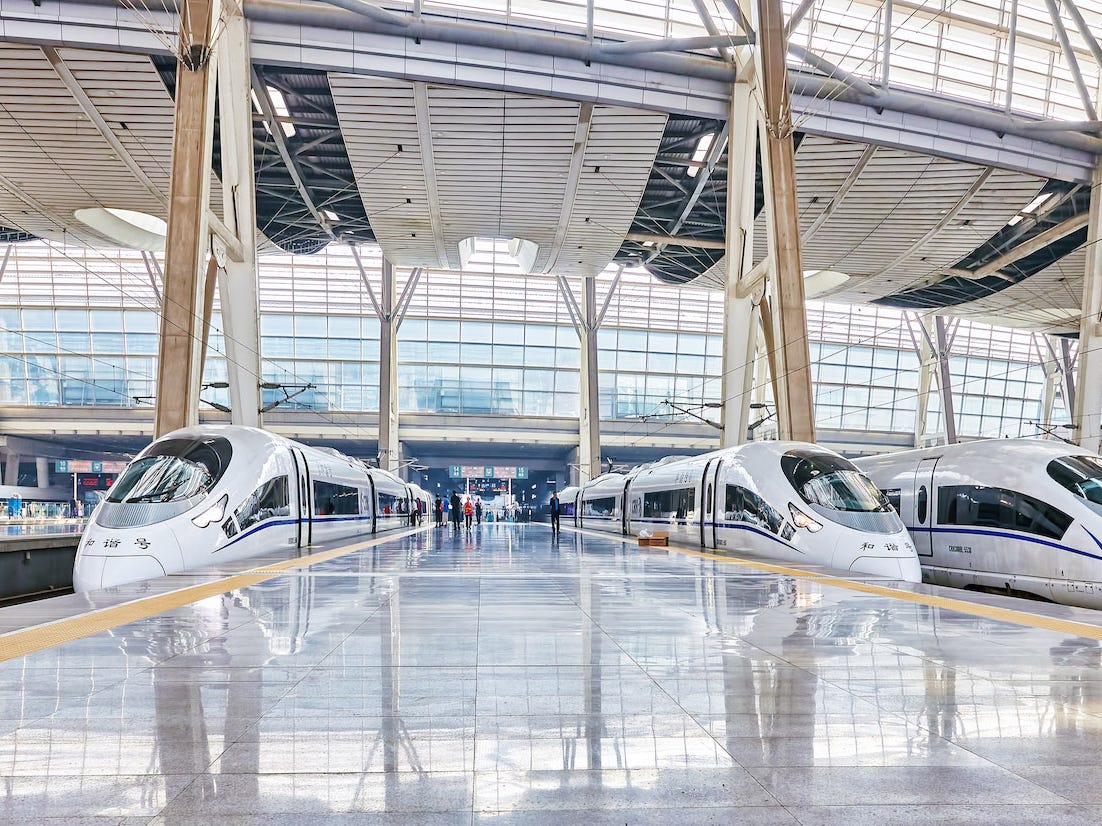 Routes of China Railway
The blue line can run EMU trains with a speed of 300 km/h or more; the orange line can run EMU trains with a speed of 200 to 300 km/h; the green line is a line that has been electrified on the basis of ordinary railways, and can also run EMUs Group trains; gray lines are general lines.